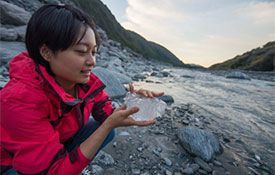 Glacier Valley Eco Tours
Glacier Valley Eco Tours provide many informative guided nature tours in Glacier Country NZ. Their tours are especially designed for clients who want to learn about the wonders of this incredible natural environment. They can tailor-make tours to suit individuals, couples, family groups and tour parties. They provide small group informative personalised tours, off the beaten path from the main track. Their knowledgeable Kiwi guide will keep you captivated with an amazing interpretation of glaciation, geology, local flora and fauna and history of this incredibly dynamic environment.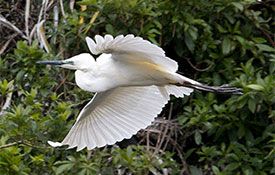 White Heron Sanctuary Tours
White Heron Sanctuary Tours offer the only tour to New Zealand's one and only White Heron (Kotuku) nesting site. Located on the West Coast of the South Island 30km north of Franz Josef Glacier, 100km south of Hokitika, Whataroa is the start point for White Heron Sanctuary Tours. The location of the nesting site deep within the Waitangiroto Nature Reserve is only accessible by boat. Royal Spoonbill (kotuku nutu-papa) and Little Shag (kawapaka) also nest in this reserve. The preserved rainforest and its surrounds is also home to a great array of other birdlife.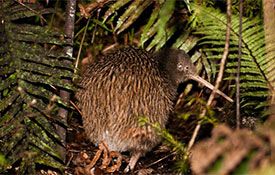 Okarito Kiwi Tours
Okarito Kiwi Tours take small groups deep into Kiwi habitat. You could become one of the lucky few to have seen a kiwi in the wild! They are the only licenced operators on the South Island.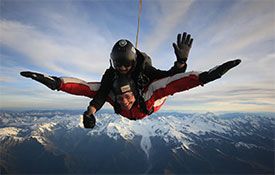 Skydive Franz Josef
Skydive Franz Josef affords views of New Zealand's highest mountain Aoraki/Mount Cook and the biggest glaciers (Fox and Franz Josef Glaciers) immediately on the right, and the wide blue ocean on the left. Skydive amongst mountains, glaciers, lakes, rivers and ocean views.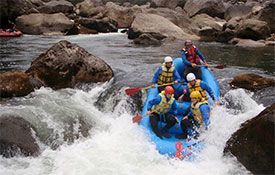 Eco Rafting Adventures
Eco Rafting Adventures offer unique small group white water rafting tours on the west coast of the South Island, home to some of the most spectacular scenery in the world. From flat water scenic floats to full on grade 5 whitewater there is something for everyone. Access via helicopter or hike gets you to the most remote places in the country, as well as a fly fishing and whitewater paradise.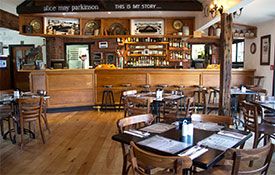 Restaurants
Franz Josef has several friendly restaurants and bars. Check out the restaurant folder in your room for Alice May, Speights Landing Restaurant and Bar, Full of Beans, King Tiger, 88 Asian Fusion, Blue Ice Restaurant and Bar and Lake Matheson Café.